June 11th, 12th 1995 at @ULBruxelles
The fact was that i studied journalism & communication.
Stopped since.
#
🇧🇮
Strada interview por adolescentes salida de la inmigración,
cuestion:Persona sin hogar, pobres, cual impacto..
paid.
Gracias DJ WHFR 89.3 Detroit Michigan USA, # videolive electronictour Utrecht, Netherlands.
Familia
Five years of principal penal servitude and a fine of 200,000 BIF is the judgement pronounced this Sunday by a Gitega Court of Appeal in a flagrant trial against Mrs.Caroline (an assumed name for its safety(security)) and Mrs.Odette Hatungimana , two judges of Cankuzo Court of Residence, in the Eastern Burundi.

Rutana: Imbonerakure agreden a una diputada
Godeberthe Hatungimana de la coalición Amizero ' Abarundi dice que ha sido agredida en Jomati en Rutana por una banda de los jóvenes del partido Cndd-Fdd. Los responsables de este partido y la administración evitan pronunciarse sobre este caso.
The red as a "Theme"
Cheers,

Nh & Natsuko
Brown Market, Exp.Rec.Lab presents
Whyld Manah on piano and voice
+ visuals
Burundi
Kenya
Uganda
Benin
Togo
Ivory Coast
Burkina Faso
Burundi
Zambia
Zimbabwe
Mozambique
According to the African current events,
The route of the tour can be modified.
Right now, the tour is still in Europe.
Natsuko and NH for Brown Market, Exp.Rec.Lab.
Quite interesting.
# the website
bluestructure333.wix.com/whyldmanah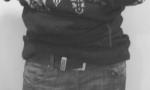 & concerning these new tracks for the record e lake t.r.o. nike , we don´t know, we wait.
Natsuko & NH
Whyld has "quit" Afro Punk
Nice network to work with, concernin' us but inadequate.
Natsuko & NH
07-30-2018
04-08-2018
Golgotha Live
Golgotha Live by WhyLd Manah: Listen to songs by WhyLd Manah on Myspace, a place where people come to connect, discover, and share.
https://myspace.com